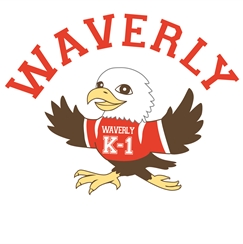 ---
Featuring the school mascot, Echo the Eagel!!!
Here is your chance to order a Waverly shirt for your child.
Students should wear school shirts to all trips and for all Cultural Arts Events at school.
All proceeds support the Waverly Cultural Arts program!
If you still need to purchase school shirts, hooded sweatshirts, or crewneck sweatshirts use the following link
All apparel available in youth and adult sizes.
Parents are welcome to buy items as well!!!
Deadline is Friday, September 21st.
any questions ptamembertees@gmail.com
---
Have you joined the PTA?
Have you sent in your membership? Your support allows us to bring wonderful programs to the school for every student. You will also receive access to our online directory, School Bee. You can pay online! Waverly PTA Online Store (https://squareup.com/store/waverly-pta)